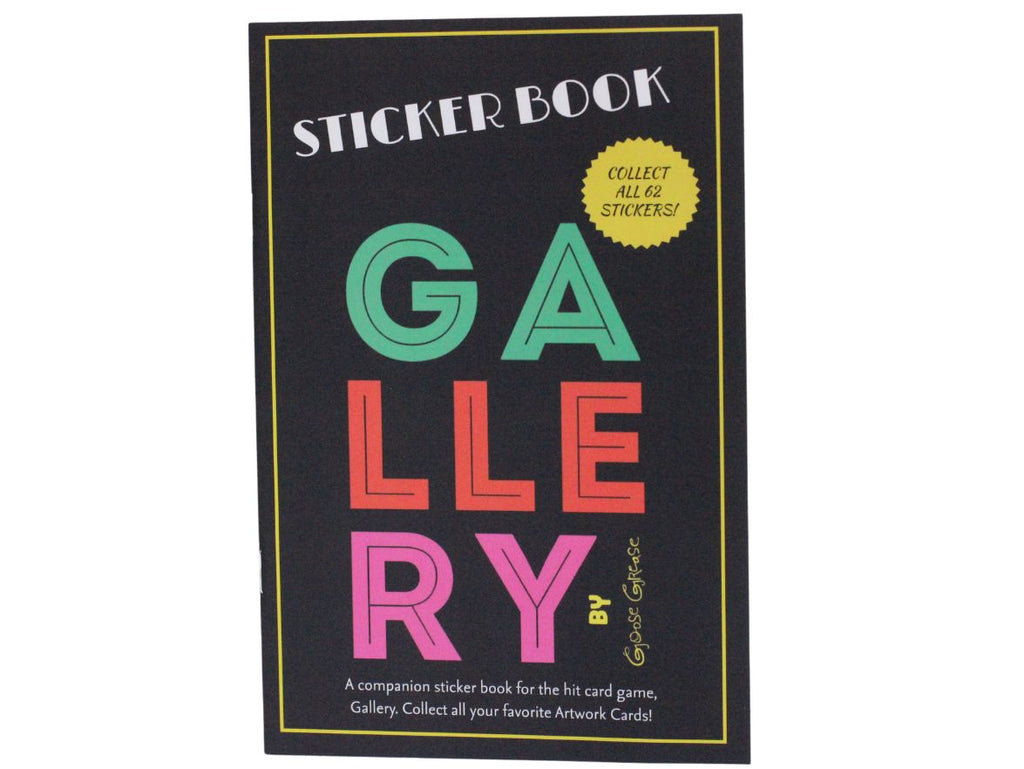 A companion sticker book to the card game, Gallery by Goose Grease! This 22 page sticker book features ornate frames to place each of your Artwork Card stickers, along with games, puzzles, and other activities! Learn about art while you collect all 62 stickers!
Sticker Book Dimensions: 6"x 9"
Stickers will be sold separately in packs from A-F.