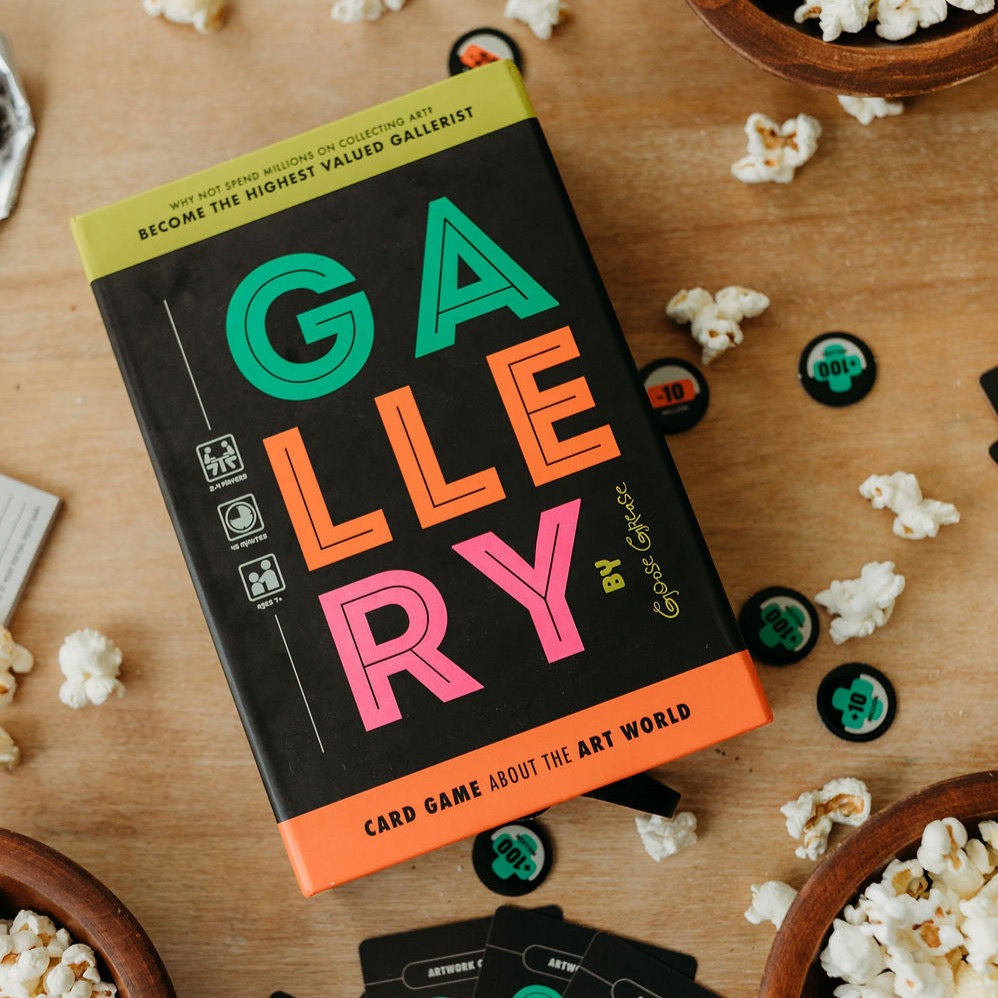 Take home this high voltage card game about the art world! A fun-filled, action-packed game that will entertain, teach, and make family game night even more exciting. While playing Gallery, kids will learn about art, history, and even some math along the way!
How to play:

- Receive 15 Artwork Cards and choose 8 that will be your gallery.
- Draw an Event Card! Event Cards consist of events that change the value of your gallery and/or your Virtual Piggy Bank.
- Set a timer or play until all Event Cards are drawn. Highest valued gallerist wins!
Is "Gallery by Goose Grease" a good fit for me?
If you enjoy the dynamics between chance and strategy involved in well-known games such as "Monopoly," then yes, "Gallery" is a good fit for you.
How would you describe "Gallery?"
"Gallery" can easily be played by 2 players or a family of 4 in 45 minutes. Quick and easy setup, inspires lots of laughs and great conversation. In the Event Cards you will find a multiplicity of voices ranging from humorous to educational.