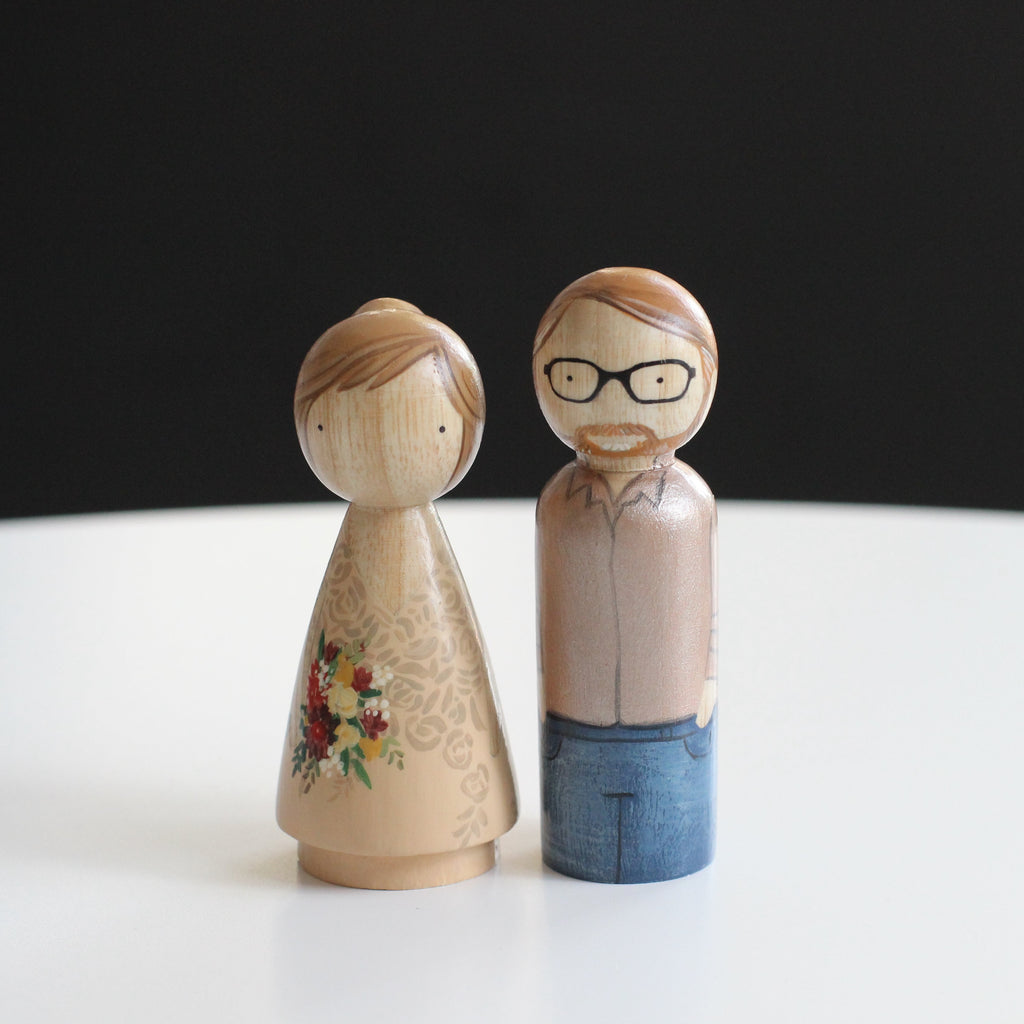 CUSTOM-Painted Wooden Dolls, designed in our Brooklyn studio.
Current turn-around time is around 5 weeks. Rush orders are available. We will customize these dolls according to the photos and descriptions that you include below. After painting your dolls, we will ship. If you would like to see photos before we ship and have the option for up to two rounds of changes, please select that option in the drop down box for an additional $25. *Without photos for approval, you are trusting us as artists to customize the dolls according to your descriptions. All design choices from the artist will be accepted as final. 
Starting at $240
This listing includes 2 adults. Please select whether or not you would like 3D elements (like a hair bun or a pregnant belly) from the drop-down box.