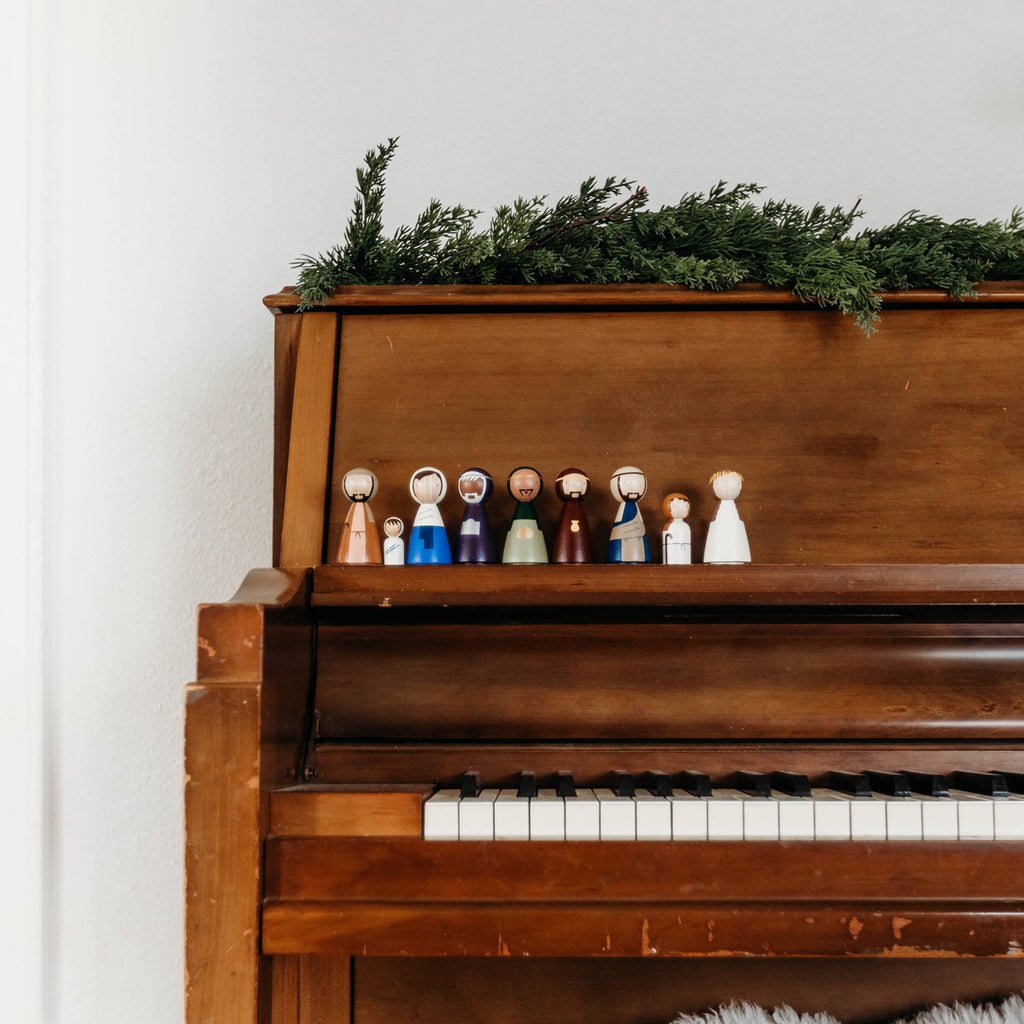 This Nativity set is the perfect tool to teach the true meaning of Christmas! The set includes nine hand-painted wooden dolls, using our exclusive fair trade and hand-turned wooden pieces.
Hand-chiseled from Urapán wood on an electric lathe, these classic wooden peg dolls are finished with USA-made non-toxic water-based paints. Each doll is unique and safe for little hands. We design our dolls in our Brooklyn studio and work with artisans in Bogotá, Colombia to help us reproduce our designs. Our carpenter uses sustainably-harvested trees; when one tree is used, two are planted. Our team includes Goose Grease-trained craftsmen and craftswomen, from Bogotá to Brooklyn, and each doll is carefully hand-drawn and hand-painted from start to finish. 
INCLUDES Nine dolls, Size 3.5" and smaller // 9 cm and smaller.
*Goose Grease has been painting our peg doll Nativity set since 2008. Thank you for supporting our Original company.